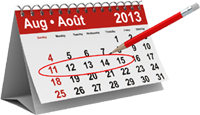 Welcome to Orgelfest 2013!
Bienvenue sur le site d'Orgelfest 2013!
August 11-15, 2013 / 11-15 août 2013
Ottawa Ontario

Orgelfest weather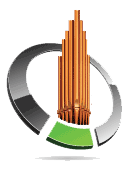 ORGELFEST 2013 is the National Convention of the Royal Canadian College of Organists, presented by the Ottawa Centre.
ORGELFEST 2013 est le Congrès national du Collège royal canadien des organistes, présenté par la section d'Ottawa.


Come to Ottawa and have fun with us at Orgelfest 2013!
Venez vous divertir avec nous à Orgelfest 2013!
---
© Copyright MMXIII RCCO Ottawa Centre
This page was last updated on: Saturday, 30-Oct-2021 14:55:30 EDT