ARTISTS
Orgelfest 2013 is pleased to present the following artists: (Alphabetical by last name)
CONCERTS/WORKSHOPS:
CHOIRS:
WORSHIP SERVICES:
ACCOMPANISTS:
---

To Top
KIRK ADSETT
Canadian organist Kirkland Adsett is the Director of Music at St. Matthew's Anglican Church, Ottawa, where he directs both the Choir of Men and Boys and the Choir of Girls and Women. Formerly, he had been the Organist and Choirmaster at the Church of St. Simon-the-Apostle, Toronto, and several other churches in southern Ontario before that.
A 2002 graduate in music of Wilfrid Laurier University, Waterloo, Ontario, Kirk has a Master of Music degree from the Westminster College of the Arts, Princeton, New Jersey, where he majored in sacred music, organ, and choral conducting. The recipient of several scholarships and awards, he has a particular interest in improvisation. His improvisation teachers included Naji Hakim and Jean- Pierre Leguay (France) and Otto Kraemer (Germany). His conducting teachers included Timothy Brown (Clare College) and Ralph Allwood (Eton College).
As the previous Executive Director of the Reaching Out Through Music community choral program in Toronto, Kirk was successful in encouraging children to join choral groups; this is again an important part of his mission at St. Matthew's. Students in the Reaching Out Through Music program were new Canadians from China and East Asia; the children's parents noted that participation in the program helped the children learn to speak English as a second language.
Kirk's vision of church music in the 21st century includes strengthening its most cherished traditions while also embracing newer modes of musical expression. An active composer of new anthems, hymns and liturgical music for worship, his compositions have premiered at performances in the U.S. and Canada in recent years.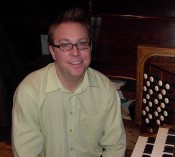 Workshop:
Choral Anthem-Reading Session for SATB Choirs

Monday August 12, 2013
9:15 am
Location: Hotel
---

To Top
THOMAS ANNAND
Thomas Annand has been delighting audiences and critics alike with his multi-faceted talents as organist, harpsichordist and conductor for over 20 years. After completing studies with John Grew and Hank Knox at McGill University, Mr. Annand spent a year in Paris studying with Marie-Claire Alain and researching the works of Widor and Dupré at the Bibliothèque nationale. He was the First Prize Winner in the 1987 RCCO National Organ Competition. In 1992 he was appointed Director of Music at St. Andrew's Church, Ottawa and became the organist and harpsichordist for the National Arts Centre Orchestra under Trevor Pinnock and Pinchas Zukerman. In addition to the regular Sunday services at St. Andrew's, Thomas Annand presents a popular noon-hour recital every Tuesday throughout the year, and has recently overseen a complete restoration and re-voicing of the organ.
He was the conductor of the Capital BrassWorks for six seasons, recording two critically acclaimed recordings and performing at the RCCO National Convention in 2003. He has appeared regularly as a guest conductor of the Thirteen Strings Baroque Orchestra and is a frequent collaborator with Les Violons du Roy, most notably in their recent performance of the St. John Passion at Carnegie Hall. A noted recitalist, he has been invited to perform as a soloist at the Carmel Bach Festival, the Boston Early Music Festival, the International Congress of Organists, and the Ottawa International Chamber Music Festival.
Mr. Annand's repertoire covers a wide spectrum of 500 years of keyboard music, but his emphasis has been on the works of J.S. Bach. In 2004 he presented all the harpsichord music of Bach in a series of seven marathon recitals. In 2010-2011 he presented the ten Widor symphonies in their little-known original versions.
Thomas Annand has recently been attracting attention as a composer of choral and organ music with the publication of his Two Christmas Anthems by the RCCO, as well as performances of Lyrics of Earth, a setting of poems by Archibald Lampman commissioned by the Musica Viva Singers commemorating the 150th anniversary of the founding of Ottawa.
In 2004 Thomas Annand was named a Fellow of the Royal Canadian College of Organists and was awarded the Willan Scholarship and the Doreen Porter and Heather Spry Prizes for highest marks in the examinations. He is the Past-President of the RCCO Ottawa Centre and was a Travelling Clinician in 2011-12.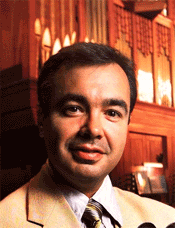 Costigan Memorial Concert

Monday August 12, 2013
8:00 pm
Saint-François-d'Assise
(Wellington West at Fairmont)
Sponsored by:
The Costigan Estate
Programme

---

To Top
FRANCESCA BAILEY
Francesca Bailey was born and raised in Ottawa, and has served Ottawa's musical community for the last twenty-three years as organist, pianist, and mezzo-soprano soloist. She holds an A.R.C.T. (Royal Conservatory of Music, Toronto), and is Director of Music and resident organist at Saint Patrick's Basilica in Ottawa. She is the founder and current director of Saint Patrick Singers, the Adoremus Choir, and the Youth and Children's Choir, in addition to directing the Basilica Choir. Francesca teaches music privately, and directs the extensive choir programme at Ottawa's Maryvale Academy. She has studied voice with Mme. Halina Wyskowski (St. Michael's Choir School, Toronto), Beryl Devine (Ottawa), and at the Mozarteum (Salzburg, Austria); piano with Professor Diana Lawton (University of Ottawa); and organ with Wesley Warren (Ottawa).
Saint Patrick's Basilica's well-known and distinctive music programme consists of traditional music ranging from great hymns, psalms, anthems of the 16th to the 20th centuries to Gregorian chant. The Basilica has also commissioned new music for the recently newly revised texts of the Mass. A major organ renovation project will begin at Saint Patrick's Basilica in 2013.
Worship Service:

Thursday Aug 15, 2013
8:00 am
St Patrick's Basilica
(Kent at Nepean)
---

To Top
JAMES BAILEY
A native of Edmonton, James Bailey has pursued a career which includes "practising" both the organ and architecture, not only in that city but in Ottawa, Paris, and for the past 25 years, in the Metro Toronto Region.
He studied privately with organists William France, Dr. Godfrey Hewitt, and Dr. William Wright, and is a graduate of the Schola Cantorum, Paris where he studied with André Fleury. He has been a participant in summer academies and master-classes in France under Michael Chapuis, Lionel Rogg, Frederic Blanc and Raphaël Tambyeff. He has performed in Edmonton, Ottawa, Toronto, and in France.
In September, 2003, James was appointed as the Director of Music/Organist of St. Andrew's Memorial Presbyterian Church in Port Credit where he was instrumental in having a new Casavant Organ installed in 2007. He was the technical advisor to the Organ Committee as it set out to select an organ builder, and then collaborated with Jacquelin Rochette and Simon Couture of Casavant Frères to develop the specifications of this instrument, Casavant's Opus 3864. James's former posts included St. Chad's Anglican Church and St. John's Anglican Church, both in Toronto.
James Bailey is the co-author, with Alan T. Jackson, of the book The Organs of Toronto, published by the Royal Canadian College of Organists, Toronto Centre, to coincide with a major Organ Festival which took place in Toronto in 2001.
For the past twenty years he has been the Principal of James Bailey Architect, a firm which specializes in public assembly buildings, many of which are churches. Since 2001 he has also been a professor of architecture at Sheridan College, Brampton.
Very active in the activities of the Royal Canadian College of Organists, James has just completed a term of office as President of the Toronto Centre and is currently the First National Vice-President.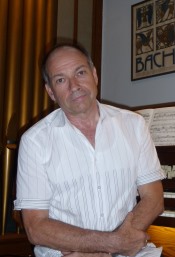 Workshop:
Maintaining the Vitality of RCCO Centres
Monday August 12, 2013
10:15am
Location: Hotel
---

To Top
GILES BRYANT
Born in England, Giles Bryant holds both the Associate and Choirmaster's Diplomas of the Royal College of Organists, and is a Fellow of the Royal Canadian College of Organists (honoris causa). He was National President of the Royal Canadian College of Organists from 1990-92.
Dr. Bryant was organist and choirmaster of St. Andrew's Presbyterian Church in Toronto. After working with Healey Willan on cataloguing his works, in 1968 he succeeded Willan at the Church of St. Mary Magdalene. In 1979 he was appointed Organist and Master of the Choristers at St. James' Cathedral. He has also served as Director of Music of Upper Canada College, and Cranborne Chase School in England. He has been organist of Massey College in the University of Toronto, and held a similar position at Trinity College. He has been Musical Director of the Toronto Diocesan Choir School and was Head of Choral Music at Royal St. George's College in Toronto. He has also served as Music Director of the Conservatory Singers and the Repertory Chorus of the Royal Conservatory, and taught summer courses at the Conservatory each year. He was the founder-conductor of the Clerkes and the Sine Nomine Singers, and has conducted the Festival Singers of Canada and the Toronto Concert Singers. In 1990 he became Chorus Master for the Toronto Philharmonic Orchestra. In 1989 he conducted a choir of 1500 singers in Skydome, Toronto, for the Sesquicentennial of the Diocese of Toronto. He is greatly in demand as lecturer and clinician on choral subjects, and has adjudicated choirs extensively in Canada, England and the USA.
He was awarded the honorary degree of Doctor of Sacred Letters by Wycliffe College for his services to Anglican Church Music, and an honorary Doctorate of Sacred Letters by Trinity College.
When he retired from Royal St. George's College and St. James Cathedral in 1999, he became Organist and Choirmaster at All Saints Church, Peterborough. He is both Organist and Master of the Choristers Emeritus of St. James' Cathedral, and a Lay Canon of the Diocese of Toronto.
Workshop:
Do-able Britten
- a Centenary year look at some pieces for the ordinary Church Choir
Thursday August 15, 2013
9:15am
Location: Hotel
---

To Top
DANIEL CABENA - countertenor
Daniel Cabena holds an Honours Bachelor of Music from Wilfrid Laurier University and a Doctorate of Music from l'Université de Montréal. He has also taken part in numerous workshops and academies, including the Centre for Opera Studies in Italy, l'Académie internationale de musique de Comminges, l'Académie baroque européenne d'Ambronay, and the Britten-Pears Young Artist Programme, for which he was assisted by the Canadian Aldeburgh Foundation.
Thanks to the generous support of the Canada Council for the Arts, Daniel completed a Masters in Specialized Early Music Performance at the Schola Cantorum Basiliensis, where he studied with Gerd Türk. He was the 2012 recipient of the Virginia Parker Prize and is a past recipient of the Bernard Diamant Prize, both from the Canada Council for the Arts. He was also the third prize winner of the 2011 Baroque Singing Competition of Froville, France.
Daniel's engagements this season include appearances in Switzerland with Musica Fiorita and Ensemble La Morra, in France with Le Concert Spirituel, Pygmalion and Ensemble Gilles Binchois, in Austria with La Divina Harmonia, in Germany with the Berliner Figuralchor and the Hassler-Consort, in Iceland with the Motettukor Hallgrimskirkju, and in Canada with the Guelph Chamber Choir. He made his début in September at the Grand Théâtre de Genève in a new Robert Carsen production of Philippe Fénelon's opera for the Jean-Jacques Rousseau tercentenary, JJR : Citoyen de Genève.
Daniel has taken part in broadcasts for CBC/Radio-Canada, National Public Radio in the United States, Schweizer Radio in Switzerland, and for France Musique in France. He appears on recordings on the Analekta, ATMA, Chestnut Hall, Dorian, Deutsche-Grammophon, Naxos and URSH labels.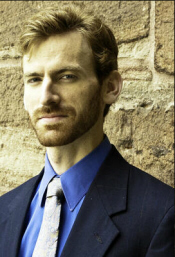 Recital:
Daniel Cabena, contertenor
James Calkin, organ
Thur. August 15, 2013
2pm
First Baptist
(Laurier at Elgin)
---

To Top
JAMES CALKIN
A native of Nova Scotia, James Calkin maintains an active career as church musician, organ soloist, conductor, orchestral and chamber musician throughout Canada as well as internationally in Europe and the United States.
Mr. Calkin studied at Dalhousie (B.Mus. with a University Medal) and McGill Universities (M.Mus.) as well as the prestigious Eastman School of Music where his teachers were David MacDonald, John Grew, and David Higgs. While at Eastman he served as a graduate assistant to early music legend Paul O'Dette. In 1996-1997 a Canada Council for the Arts grant enabled studies in France with the organists Louis Robilliard (Lyon) and Dominique Serve (Aix-en-Provence). James has also studied conducting with Denise Ham, Joseph Flummerfelt, Simon Carrington, and Hugh Floyd and participated in masterclasses hosted by Chorus America and the Conductors Institute at Bard College.
Mr. Calkin has been the recipient of peer-adjudicated grants from the Canada Council for the Arts, the Canadian Department of Foreign Affairs and International Trade, the Deutscher Akademischer Austauschdienst (DAAD), and the Nova Scotia Talent Trust as well as numerous academic awards at the undergraduate and graduate levels. He has also been a prizewinner in numerous competitions including the National Playing Competition of the Royal Canadian College of Organists and the Lynnwood Farnam Organ Competition (Montréal).
His concert activities include numerous recitals on distinguished instruments in Canada, the United States, the United Kingdom, Denmark, and Germany as well as performances on the English and French networks of the Canadian Broadcasting Corporation. In addition he is a frequent accompanist and continuo player for ensembles throughout Canada's Capital Region.
After several years as Organist and Choir Director at First Baptist Church, Ottawa, James Calkin has recently been appointed Associate Director of Music at Christ Church Cathedral.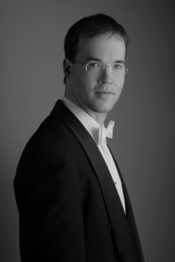 Recital:
Daniel Cabena, contertenor
James Calkin, organ
Thur. August 15, 2013
2pm
First Baptist
(Laurier at Elgin)
---

To Top
LISETTE CANTON
Ms. Canton's conducting was animated, precise and detailed.
- Steve Smith, NY Times
It's a magical work and Canton, waving her magic wand, led her singers to a level of pure enchantment.
- Richard Todd, Ottawa Citizen
Lisette Canton is a choral and orchestral conductor, vocal coach and technician, guest conductor, adjudicator, workshop leader, and early music specialist. She is the Founder and Artistic Director of the internationally acclaimed Ottawa Bach Choir, and is also Associate Professor and Head of Choral Conducting at York University in Toronto, where she conducts four ensembles (Chamber Choir, Concert Choir, Women's Chorus, and Men's Chorus) and is in charge of the graduate program in choral music.
Prior to her appointment at York, Dr. Canton taught and conducted at Carleton University, the University of Ottawa, the University of Illinois at Urbana-Champaign, and McGill University. She has recently been a guest conductor at Carnegie Hall and Lincoln Center in New York, and has taken the Ottawa Bach Choir on three successful European tours (2009, 2007 and 2005). Dr. Canton has also prepared choirs for Franz-Paul Decker, Johannes Ullrich, Pinchas Zukerman, Helmuth Rilling and John Rutter. She was invited to perform in the International Choral Festival at the University of Caen, France in conjunction with the 60th anniversary of D-Day.
Born in New Orleans, Louisiana, Dr. Canton has lived in Canada most of her life. She has a Bachelor of Music degree in Performance from McGill University, a Master of Music degree in Choral Conducting from the Eastman School of Music, and a Doctor of Musical Arts degree in Choral Conducting from the University of Illinois at Urbana-Champaign. She has recorded for the CBC and Radio-Canada, and has been the guest conductor of numerous ensembles in Canada and the United States. Dr. Canton has also served as a member of the jury for the CBC/Radio-Canada Choral Competition for Amateur Choirs.
Lisette Canton has studied conducting with Donald Neuen, Don V. Moses, Fred Stoltzfus, Ann Howard Jones, Chet Alwes and Paul Vermel; voice with Jan Simons, Lorie Gratis, and James Bailey; and piano with Esther Master and Dorothy Morton, and is a member of numerous professional associations.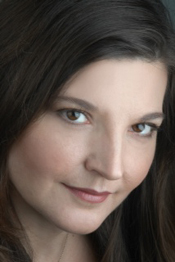 Opening Concert:
Ottawa Bach Choir
Sunday August 11, 8pm

St Matthew's Anglican Church
(Glebe Ave West of Bank)
Programme

---

To Top
NEIL COCKBURN
International prize-winning organist Neil Cockburn has been a central figure in the development of a musical culture of the pipe organ in Calgary and Western Canada since 2000, when he became Head of Organ Studies at Mount Royal Conservatory. He won First Prize at the 1996 Dublin International Organ Competition, and has received numerous other prestigious awards.
He received his musical education at Oxford University (BA Hons, Music), the Royal Northern College of Music in Manchester, UK (MusM, Organ Performance, and the Professional Peformance Diploma, PPRNCM), the Conservatoire Nationale de Région Rueil-Malmaison, France (Premier prix de perfectionnement), and the University of Calgary (PhD, Musicology). He is known particularly for his many concerto performances with the Calgary Philharmonic Orchestra. He has given solo organ recitals on a wide range of instruments, from all-Bach recitals on historically-inspired organs, to symphonic programmes on romantic instruments, and concerts of entirely new works.
Neil is also active in the field of Early Music. He is the continuo player and organist for the Calgary Philharmonic Orchestra. Working with the group Il Furioso, he performed harpsichord continuo on two recordings of early seventeenth-century Italian repertoire for the Toccata Classics label. He was Director of the Early Music Ensemble of the University of Calgary for four years.
He has directed three Pipe Organ Encounter camps in Calgary for young beginner organists, and has taught courses in the UK and in Rochester, NY. He was one of two national Travelling Clinicians for the Royal Canadian College of Organists in the 2002/3 season. He held the University of Calgary's Cantos Music Foundation Organ Scholarship, a guest faculty position, celebrating the inauguration of the new North German Baroque organ built by the Ahrend Organ Company of Germany from 2006 until 2009.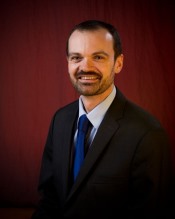 Workshop:
Bach: The Art of Fugue
Tues August 13
9:15am
Location: Hotel
---

To Top
MERVYN GAMES
Mervyn Games, B.Mus., FRCO, ARCM, studied at the University of Glasgow, the Royal Scottish Academy of Music, Glasgow and the Accademia di Santa Cecilia, Rome, Italy. He is presently the Organist of First Church of Christ, Scientist, Ottawa, and is also Chapel Organist of Ashbury College, Ottawa. Since coming to Canada in 1975, he has held positions at Ridley College, St. Catharines; St. James' Cathedral, Toronto; St. Paul's Cathedral, London: the University of Western Ontario; All Saints' Cathedral, Halifax; and Knox Presbyterian Church, Ottawa. He has a number of broadcasts and recordings to his credit and has played recitals across Canada, in the United States and Europe.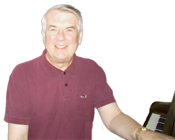 Workshop Accompanist
SAB and Flexible Anthem Reading
by Mark Sirett
Tues, Aug 13, 2013
9:15 am

Location: Hotel
---

To Top
VALERIE HALL
Valerie Hall has spent most of the last two decades serving Anglican and Roman Catholic Cathedrals as Organist and Director of Music. In the Canadian Prairie provinces, this often means being the sole paid, professional musical resource within the parish. For Valerie, the greatest pleasure and inspiration has been derived from working with young people in various capacities. Providing young people with opportunities for musical growth and a means for developing leadership skills has become a regular practice and central to her own practice as a church musician. These young people become collaborators in a living art and some of the best promoters of a serious, well-conceived approach to liturgical music.
Past President of the Royal Canadian College of Organists, Valerie Hall was the first National Chair for Membership and, for several years, Regional Director for the Prairies. She is currently Organist and Director of Music at Holy Rosary Cathedral in Regina, Saskatchewan, where she lives with her husband, David, and her Yorkshire Terrier, Mitzi.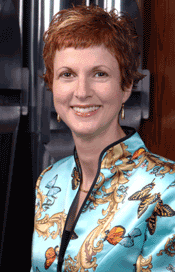 Workshop:
The Church Musician's Legacy:
Working with Youth, Ensuring the Future
Tues August 13, 2013
9:15am
Location: Hotel
---

To Top
BARBARA HALLAM-PRICE
Barbara Hallam-Price holds a B.Mus. in organ performance from the University of Alberta and an M.Mus. in performance from the University of Western Ontario, where she studied with Dr. Gerhard Grapf and Dr. Larry Cortner, respectively. An Alberta Culture grant enabled further studies in England with Dr. Peter Hurford.
Barb's love of the Anglican choral tradition led to her position as Associate Organist at Grace Church-on-the-Hill, Toronto, where she worked with both the Men and Boys' Choir and also with the Women and Girls' Choir. She has held numerous church positions across Canada, including being interim Music Director at St. Matthew's Anglican Church, Ottawa, where she conducted their annual performance of Handel's Messiah.
Currently Barb is the Music Director at St. Bartholomew's Anglican Church, Ottawa. She also free-lances as an accompanist and teacher.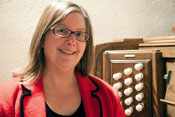 Accompanist for choir
College Service

Monday August 12, 2013
2:00 pm
St Barnabas
(Kent at James)
---

To Top
ANGELA HEWITT
Angela Hewitt, a phenomenal Canadian pianist, has established herself at the highest international level. Completed in 2005 over eleven years, her recordings of all the major keyboard works of Bach for Hyperion have been described as "one of the record glories of our age" (The Sunday Times). She has been hailed as "the pre-eminent Bach pianist of our time" (The Guardian) and "nothing less than the pianist who will define Bach performance on the piano for years to come" (Stereophile). Her vast repertoire also ranges from Couperin to the contemporary, as illustrated by her enormous discography list.
Born in Ottawa, where her father, Dr. Godfrey Hewitt, was the Organist and Choirmaster of Christ Church Cathedral, Ottawa, from 1931 - 1980, Angela Hewitt studied piano from the age of three, and then also violin, recorder, and classical ballet. She studied at Toronto's Royal Conservatory of Music, and then with Jean-Paul Sévilla at the University of Ottawa. After winning First Prize in Italy's Viotti Competition (1978), she was a top prizewinner in several other international competitions. In 1985 she won the Toronto International Bach Piano Competition.
Angela Hewitt performs regularly throughout North America, Europe, the Far East, and Australia and New Zealand. Her 2007-2008 season was devoted to performances of the complete Bach Well- Tempered Clavier in major cities all over the world; in conjunction, Hyperion released a DVD lecture-recital entitled Bach Performance on the Piano. Her WTC performance in Ottawa was a benefit for the Godfrey Hewitt Memorial Fund, which funds both the annual Godfrey Hewitt Scholarship of $5,000 and the $5,000 Grand Prize of the RCCO Organ-Playing Competition.
In July 2005, Angela Hewitt launched her own Trasimeno Music Festival in Italy. This annual event draws an international audience to the Castle of the Knights of Malta in Magione, on the shores of Lake Trasimeno. Seven concerts in seven days feature Hewitt as a recitalist, chamber musician, song accompanist, and conductor.
Angela Hewitt was named an Officer of the Order of Canada in 2000, and is a fellow of the Royal Society of Canada. She was awarded an OBE in the Queen's Birthday Honours in 2006. Angela Hewitt is an Honorary patron of the RCCO. She lives primarily in London, but also has homes in Ottawa and in Italy.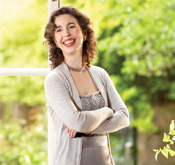 Photo © Peter Searle
Gala Concert:
Bach: The Art of Fugue
Thursday Aug 15, 2013
8:00pm
Dominion Chalmers
Cooper St at O'Connor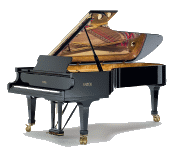 This concert will be performed on a FAZIOLI piano.
---

To Top
KAREN HOLMES / ELAINE GRAHAM
Karen Holmes has been Organist and Choir Director at St. Peter's Lutheran Church from 1975 to 1986, and again from 2001 to the present. She taught organ, harpsichord and baroque ensembles at the University of Ottawa. She was National President of the RCCO from 1996 to 1998, and she continues to be active on various national and local committees of the RCCO.
A native of Ottawa, Associate Organist Elaine Graham teaches for the Ottawa- Carleton District School Board, and was Organist/Choir Director at McLeod- Stewarton United Church from 1989 to 2009. She has Musicology and French degrees from the University of Western Ontario, and a B. Ed. from the University of Ottawa.
St. Peter's has an amateur adult choir of 16 to 20 singers that practises once a week and sings an anthem at Sunday morning services from September to June, as well as special music for Christmas Eve and Lenten services. Most of the music is for SATB choir, but two and three part music is also presented. Since the Lutheran service generally has a lot of sung liturgy, the choir helps lead the congregation. St. Peter's also has a Junior Choir, directed by Associate Organist Elaine Graham, and a Cherub Choir, directed by volunteers.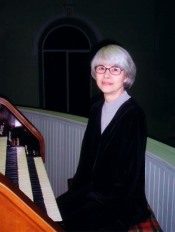 Karen Holmes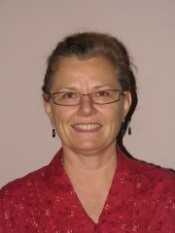 Elaine Graham
Worship Service:
Tues August 13, 2013
8:00am
St. Peter's Lutheran Church
(Sparks at Bay)
Workshop Accompanist
Choral Anthem-Reading Session for SATB Choirs
by Kirk Adsett
Monday August 12, 2013
9:15 am
Location: Hotel
---

To Top
GORDON JOHNSTON
Gordon Johnston has been the Organist and Choirmaster of the Church of St John the Evangelist since 1986. Gordon has many facets to his music-making: organist, conductor, harpist and composer. He holds the degree of Doctor of Sacred Music summa cum laude from the Graduate Theological Foundation. He is a Fellow of the Royal Canadian College of Organists, and is currently the Chairman of the Board of Examiners of the RCCO.
As well as conducting the choir and handbell ensemble at St John's, Gordon conducts the Strings of St John's. He is also Director of Music in the Anglican Studies Program at Saint Paul University, where he teaches music and liturgy to people preparing for ordination in the Anglican Church of Canada. His settings of traditional psalm texts for the Revised Common Lectionary are published by the Anglican Book Centre, and his four-volume set of NRSV psalms for the Roman Catholic lectionary are published by Novalis. Each week he composes a new setting of the psalm for the Sunday Eucharist, using the text from Nan C. Merrill's Psalms for Praying; these psalms are now available on Gordon's website, PsalmsForPraying.com.
Worship Service:
Wed Aug 14, 2013
8:00 am
St John the Evangelist
(Elgin at Sommerset)
---

To Top
LA DIVA E IL MAESTRO
NATALIE CHOQUETTE
Born in Tokyo of diplomat parents during a raging typhoon, Canadian soprano Natalie Choquette is a rather unique multilingual classical entertainer who presents opera with an irresistible humorous twist. Her show, Whoever said opera was boring?, has delighted audiences across the planet and won over many new opera fans.
Awarded many prizes (including an Honorary Doctorate from the University of Ottawa) for democratizing opera, Natalie Choquette loves to create and portray colorful zany divas (such as La Fettucini from il Teatro Bolognese) dressed in outrageous costumes, singing the most famous and beautiful opera arias while interacting with the audience, the musicians and even the Maestro!
No other first-class soprano in the world will be found impeccably singing Verdi while doing a head stand on a piano or rendering a tear-jearking interpretation of Puccini's Nessun dorma while eating spaghetti and gargling with wine.
Her beautiful crystal-clear voice and unique sense of humor have touched many souls and uplifted many spirits around the world.
Her secret? Natalie Choquette just sings her love of people, life and music with all her heart.
SCOTT BRADFORD
A native of London, Ontario, Scott Bradford , organist , has been heard regularly on CBC's Programming: Organist's in Recital, Christmas Sing In and Easter Sunrise. He has been invited to play for Les Concerts Spirituels summer series at St. Joseph's Oratory, Montréal, the 25th Anniversary of the Wolff French Classic Organ in Redpath Hall of McGill University, the summer Intermezzi Recital Series at the Presbyterian Church of St. Andrew's & St. Paul, Montreal and during the 1985 and 2011 National Conventions of the RCCO.
Since 1994, in his capacity as musician/entertainer, and his passion to make classical music more accessible to today's eclectic audience, Scott has worked as pianist and straight man to the comic soprano, Natalie Choquette in her internationally acclaimed stage show, La Diva e Il Maestro.
Scott Bradford earned his M. Mus. in Organ Performance from McGill University's Schulich School of Music. His graduate programme at McGill also comprised practical and musicological seminars in advanced choral conducting. The University of Toronto awarded Scott his B.Mus. and an ARCT in piano performance.
During his 26 years as Director of Music at the Anglican Church of St. James the Apostle, Montréal, Scott and his choir have been invited to sing on various concert series in Montreal, including live FM radio broadcasts of Choral Evensong at Christ Church Cathedral, Montréal. Since 1990, he has been active in writing, producing and directing musical theatre Cabarets with the choir of St. James.
For six years he served as President of the RCCO Montréal Centre. In 2010-11 he was a National Travelling Clinician giving workshops in Choral Leadership and "Blended Worship". He has presented his one-man organ recital/ theatrical show, The Life and Times of An Organist: A Theatrical Voyage, of which a promo can be seen on You Tube.com.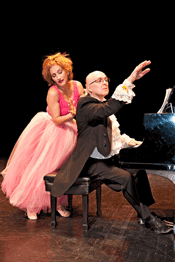 Banquet Entertainment:
La Diva: Natalie Choquette
Il Maestro: Scott Bradford

Wednesday August 14, 2013
7pm
Location: Hotel
Sponsored by
Groupe Phaneuf Inc
---

To Top
CHRISTIAN LANE
Winner of the prestigious 2011 Canadian International Organ Competition and currently Associate University Choirmaster and Organist at Harvard University, Christian Lane is one of America's most accomplished and versatile young organists. Consistently acclaimed for his "driving energy and mature interpretation (The American Organist)," he holds a Bachelor's degree and the Sacred Music Diploma from the Eastman School of Music, where his mentor and teacher was David Higgs. Subsequently, he completed graduate work with Thomas Murray as a Robert Baker Scholar at Yale University, earning a Master's degree from the Yale School of Music and a certificate from Yale's Institute of Sacred Music.
Passionate about commissioning new music and using the organ in collaborative settings, Mr. Lane performs extensively throughout the United States, Canada, and in Europe. Notably, he has premiered works of Nico Muhly and Carson Cooman and regularly performs joint programs with internationally acclaimed soprano Jolle Greenleaf. Increasingly in demand as a pedagogue, he is primary organ instructor at Harvard and maintains a significant private studio in Boston. As an accompanist, he has recorded several discs with choirs, including three last year with Harvard ensembles; his first solo disc with ATMA Classique was released to critical acclaim in 2012. In addition, Mr. Lane serves the American Guild of Organists as National Councilor for Competitions and New Music and has been privileged to work within several of the United States' most prominent parish music programs prior to, and including, his 2008 appointment at Harvard. Included are the Episcopal Churches of Trinity-on-the-Green (New Haven) and Saint Thomas Fifth Avenue (New York City).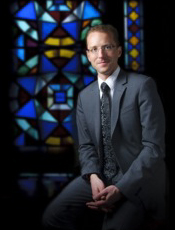 Concert:
Co-presented by CIOC

Tuesday August 13, 2013
8:00 pm
Notre-Dame Cathedral
356 prom. Sussex Dr.
(between Guigues and St. Patrick St.)
Programme

---

To Top
RACHEL LAURIN
Organist, composer and improvisor Rachel Laurin was born in St-Benoît, Comté des Deux-Montagnes, Quebec. After studying at the Montreal Conservatoire de musique, she became assistant organist to Raymond Daveluy at St. Joseph's Oratory from 1986 to 2002. From 2002 to 2006, she was titular organist at Notre-Dame Cathedral-Basilica in Ottawa.
She has recorded six solo CDs and five with various ensembles. Her recordings include the first five Organ Sonatas by Raymond Daveluy, and her own compositions and transcriptions of works by Liszt, Brahms and Bach. She has played in recital across Canada, in the United States and in Europe. In 2002, at the Winspear Centre in Edmonton, she premiered the Organ Concerto by Jacques Hétu, which she also played at the National Arts Centre in 2008, and in Toronto in 2009. She is often invited to perform or compose for RCCO and AGO events.
Rachel Laurin is an Associate Composer of the Canadian Music Centre. She has composed more than 60 works for solo instruments, voice, chamber ensembles, choir, and orchestra. Her works are published by Wayne Leupold Editions, where she has been "House Composer" since 2006, and by several other publishers. She has received many awards, including the Conrad Letendre Prize, the Holtkamp-AGO composition prize in 2008; an award in the Aliénor-2008 competition, and the first prize in the Marilyn Mason New Organ Music Competition in 2009.
Also renowned as an improvisor, she has taught improvisation in Montreal, in Épinal, France, in several RCCO and AGO workshops, and at the Mount Royal Summer Organ Academy in Calgary. in November 2009 and March 2010, she was "Distinguished Guest Artist" at Yale University. She also teaches organ and improvisation regularly at the Summer Institute of Church Music in Whitby.
Rachel Laurin's current composition projects include a Fantaisie et Fugue sur un Thème de Claude Goudimel, Op. 62, for duo organists (Majoya, Edmonton, September 9, 2012); Suite in D Major for Don Menzies (Winnipeg, November 2012); publication of her Sonate pour Orgue et Cor, Op. 60 (RCCO publications, summer 2012); publication of Douze courtes Pièces, Volume 2 (Wayne Leupold Editions, summer 2012); composition and première of a work for organ and oboe (Canton, NY, October 2012); composition of a cycle of melodies for voice and piano; and Douze courtes Pièces pour orgue, Volume 3, Op. 65.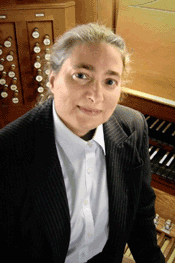 Concert:

Wed August 14, 2013
2:00pm
Chapelle du Couvent Bruyère
27 Bruyère
(near Sussex)
Programme

---

To Top
MARGARET LEASK
Margaret Leask, archivist for the RCCO, has a passion for congregational song. She wrote a doctoral dissertation on its development from 1960 to 1995, under the direction of J. R. Watson at Durham University, UK, 2000. It examined texts and tunes of the "hymn explosion" and the emergence of global song and their use in worship. That work has led to university courses taught in hymnology and in religion and culture at Waterloo, Toronto and Wolfville, Nova Scotia.
At Queen's University in Kingston, she wrote a master's thesis supervised by historian George Rawlyk, on the hymn writing of Henry Alline, leader of the Great Awakening in Nova Scotia and New England, 1776-83. A few of those hymns (examples of core repertory, perhaps) were still being sung by memory in churches in the Maritimes in the mid 1970s.
She served for three years on the Editorial Advisory Board for The Hymn: A Journal of Congregational Song published by The Hymn Society in the United States and Canada. Currently she is a book and media review editor for The Hymn and would appreciate receiving recommendations from RCCO members of excellent Canadian publications and recordings related to congregational song (rccoarchivist@gmail.com).
She lives in Waterloo, about a 15-minute drive from St. Stephen Lutheran Church in Kitchener, home of the RCCO archives, and is president of the Southern Ontario Chapter of the Hymn Society (www.sochs.org).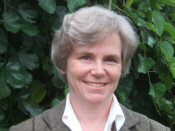 Workshop:
What Shall We Sing? Developing a Congregation's Core Repertory
Monday August 12, 2013
10:15am
Location: Hotel
---

To Top
JENNIFER LOVELESS
Jennifer Loveless is an organist, pianist, collaborative artist, teacher and vocal coach. She holds a Master's degree in Organ Performance from McGill University in Montreal, an Artist Diploma in Piano Performance from Concordia University in Montreal and an Associate Diploma in Piano Performance from the Royal Conservatory of Music in Toronto.
Jennifer has studied organ with John Grew, Olivier Latry and Karen Holmes, and piano with Gregory Chaverdian, Eugene Plawutsky, Sandra Webster and William Loveless. In 1997, Jennifer was awarded first prize in the RCCO John Robb Organ Competition. In June 2006, Jennifer was appointed organist at Notre Dame Cathedral Basilica in Ottawa.
As a soloist and collaborative artist, Jennifer Loveless has performed across Canada, England, France, Germany, Austria, Poland, Ukraine and the Czech Republic. Jennifer has been broadcast on CBC radio, Espace Musique, and on CTV and CBC television. She has appeared at the Roy Thomson Hall in Toronto, Pro Organo Ottawa, the Festival Music and Beyond in Ottawa, and Le Festival Orgues et Couleurs in Montreal.
Concert:
Monday August 12, 2013
3:30pm
St Barnabas
(Kent at James)
Programme

---

To Top
IAN MACKAY
Ian MacKay has led a dual life for many years as a professional scientist and amateur musician. He first studied piano with Carole Baltzer and organ with Christine Cole in New Glasgow, Nova Scotia before pursuing a B.Sc. in biology at Mount Allison University where he also studied organ with Willis Noble. After obtaining a graduate degree in biology, Ian moved to Ottawa, joined Health Canada and furthered organ studies with Karen Holmes. Ian has attended many master classes and courses in Ottawa and Montreal, and in the UK at the St. Giles Organ School and the Royal School of Church Music. Most recently he attended organ courses in Leipzig at the Thomaskirche and in Rot an der Rot in the south of Germany. In 1994, to satisfy his curiosity about organ design and construction, Ian spent a week working as a general labourer for Guy Thérien (Guilbault-Thérien) on two organ installations in the Montreal area. More recently, Ian built a small 18 note, hand-cranked busker organ which shows up at parties, special events and the odd street corner. He has been a member of the RCCO for many years, holds the Colleague Diploma, and has served on the Ottawa Centre executive, most recently as program convenor. Ian is an elder at St. Andrew's Church, Ottawa where he is also a chorister and past convenor of the worship and music committee.
Passionate about the organ, organ music and sacred music in general, Ian buys more music than he will ever have time to play, follows the organ world daily via PIPORG-L, and like most other organists is obsessed with trivia about the organ, organists, stop lists, and church and music politics.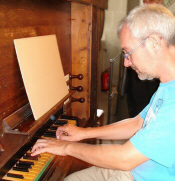 Workshop:
Organic Trivial Pursuits
Monday August 12, 2013
9:15am
Location: Hotel
---

To Top
DAVID PETERS
David Peters is a long-time organist and College member serving most notably at Cochrane Street United and St. Andrew's Presbyterian Churches in St. John's, Newfoundland. During his tenure there, significant organ projects were undertaken, and at both churches he is now Organist Emeritus. He has heard thousands of sermons, played a zillion hymns, and when asked, plays the occasional recital. He even served on the committee that produced the ill-fated "red" hymn book. Meanwhile, Dr. Peters also practised dentistry for many years.
David was delighted to have been asked by RCCO archiveist Margaret Leask to compile an inventory of the pipe organs in Newfoundland and Labrador. Last year, he travelled five thousand miles by road and water, visited forty charming and historic churches in twenty-five picturesque communities, met scores of devoted and enthusiastic organ buffs and heard lots of interesting stories. We hope you'll come to hear and see them all!
Workshop description:
An audio-visual odyssey to the pipe organs of Newfoundland and Labrador, and the picturesque churches in which they are located. (With a bonus trip to the Falkland Islands!)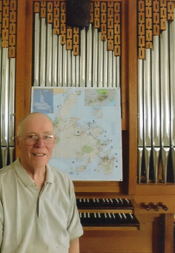 Workshop:
Newfoundland Organs

Tuesday August 13, 2013
10:15am
Location: Hotel
---

To Top
SHAWN POTTER
Shawn Potter holds a master's degree in organ performance from McGill University's Schulich School of Music, where he studied organ with Hans-Ola Ericsson and John Grew, and harpsichord and continuo with Hank Knox. Originally from Nova Scotia, Shawn graduated in 2010 with a bachelor's degree in music from Mount Allison University, where he held a Canadian Merit National Scholarship as well as a Mount Allison Bell Scholarship. He has held numerous grants and fellowships including a Social Sciences and Humanities Research Council (SSHRC) grant, allowing him to pursue a wide variety of interests, ranging from 17th century North German music to the organ works of Olivier Messiaen. Shawn has held organ scholar positions in Montreal at both Christ Church Cathedral and the church of St John the Evangelist, and is currently the Director of Music at First Baptist Church, Ottawa.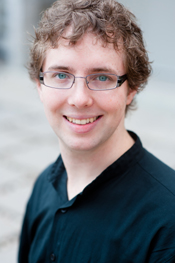 Convocation Organist:

Thur. August 15, 2013
Organ Prelude at 2:45pm
First Baptist
(Laurier at Elgin)
---

To Top
MARK SIRETT
Conductor, composer, pianist and organist, Mark Sirett is the founding Artistic Director of the award-winning Cantabile Choirs of Kingston. He holds both masters and doctoral degrees in choral conducting and pedagogy from the University of Iowa. Dr. Sirett has taught at the University of Alberta, the University of Western Ontario, and Queen's University.
He has won two international awards in conducting: the Jury Prize for Imaginative Programming and Artistry at the Cork International Choral Festival, Ireland and Outstanding Conductor at the Young Prague Festival. He was the recipient of the President's Leadership Award from Choirs Ontario 2010 and the Outstanding Choral Composition 2010 by the Association of Canadian Choral Communities, and in 2011 was awarded the Distinguished Alumni of Grant MacEwan University, Edmonton.
Frequently in demand as a guest conductor, clinician and adjudicator, he has directed the Ontario Youth Choir, Alberta Honours Children's Chorus, Manitoba Provincial Honours Children's Choir, Unisong in Ottawa, Waterloo District High School Festival, Meet the Composer Festival (Des Moines IA), the Peel School Board Honours Chamber Choir and the adult and children's camps for the Nova Scotia Choral Federation.
Dr. Sirett is also an award-winning composer whose works are frequently performed by some of Canada's leading ensembles. Commissions have included works for the National Youth Choir of Canada, Elora Festival Singers, and the Toronto Mendelssohn Choir. His published works are found in the catalogues of Boosey and Hawkes, Oxford University Press, ECS Publishing, Walton, Hinshaw, Alliance, Augsburg/Fortress, Kelman Hall, Warner/Chappell and Canadian International and RCCO Music Publications.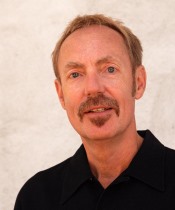 SAB and Flexible Anthem Reading Session:

Tuesday August 13, 2013
9:15am
Location: Hotel
---

To Top
WESLEY WARREN
Wesley R. Warren has been Organist and Choirmaster at St. Barnabas Anglican Church, Ottawa, since 1987. An honours graduate in organ performance of the University of Toronto (B Mus) and the University of Michigan, Ann Arbor (M Mus) where his teachers were Douglas Bodle and Robert Glasgow, he was winner of the Royal Canadian College of Organists National Organ Playing-Competition in 1981.
He holds the Choirmaster certificate (Chm.) from the RCCO for which he received the John Sidgwick Memorial Scholarship, and the Associate (ARCO) and Fellowship (FRCO) diplomas from the Royal College of Organists, London, England, for which he received the Limpus, Shinn and Durrant prizes.
Wesley is organ teacher at Carleton University, Ottawa, and performs organ continuo with the National Arts Centre Orchestra. He has taught at Augustine College (1998-2010) and St. Paul University, Ottawa. He has presented organ recitals throughout Canada, in the U.S., and in Europe, and has been broadcast on CBC. In 2010, he led the Choir of St. Barnabas Anglican Church to a first-prize win in the Church Choir category of the CBC National Radio Competition for Amateur Choirs, co-sponsored by the Association of Canadian Choral Conductors.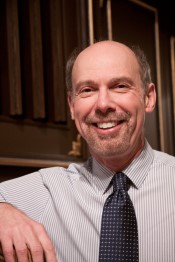 College Service:

Monday August 12, 2013
2:00pm
St. Barnabas A&M Anglican
(Kent at James)
---

To Top
OTTAWA BACH CHOIR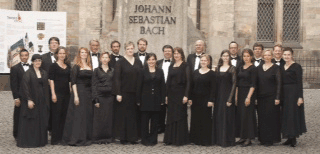 Opening Concert:
Ottawa Bach Choir
(with small orchestra)
Lisette Canton, director
Sunday August 11, 8pm
St Matthew's Anglican Church
(Glebe Ave West of Bank)
Programme

...you immediately heard the choir's chief assets: a bright, clear and transparent sound; a springy feel for rhythm; beautifully shaded dynamics; and exemplary diction…
Steve Smith, NY Times
What a choir! They deliver tight, chiselled sound, deliciously pure tone, exemplary balance, squeaky-clean vocal counterpoint, flawless German diction, and utterly convincing spirituality.
Lindsay Koob, American Record Guide
The Ottawa Bach Choir (OBC), founded in 2002 by Dr. Lisette Canton, offers audiences a wide range of choral music of the finest quality, performing music from all historical periods while keeping Bach's choral œuvre as the focus of its repertoire. Utilizing both a scholarly and an emotional approach to choral music, the ensemble includes some of Canada's most accomplished artists from the National Capital region and beyond.
Now in its eleventh season, the Ottawa Bach Choir offers a subscription concert series in Ottawa and travels extensively in Canada and abroad. Performances last season included a 10th anniversary performance of Bach's Matthäus-Passion as well as a performance at Podium 2012, the biennial conference of the Association of Canadian Choral Communities (ACCC). In 2010-11, performances included concerts in New York City at Weill Recital Hall at Carnegie Hall, the Arts at the Park concert series, and the Consul-Général de la France in New York. In addition, the Choir sang at Roy Thomson Hall in the Choir and Organ Series, at Redpath Hall in Montreal, and in the Music and Beyond Festival in Ottawa. Earlier, the choir appeared at the Festival Música Santa Fe concert series in Mexico City, the Ottawa International Chamber Music Festival, at Bach's church, the Thomaskirche, in Leipzig, as well as at St. Paul's Cathedral and the Foundling Museum in London, Cathédrale Notre-Dame, Église de la Madeleine and The American Church in Paris. This is the first Canadian choir that was invited to perform and take over the duties of the Thomanerchor in May 2005 at the Thomaskirche, in Leipzig, and again in 2007. The choir has also performed in Bayreuth, Prague, Salzburg, Stuttgart and Vienna. In addition to singing Bach's major works, the Choir has sung major works from the Baroque period as well as motets of the Renaissance, Romantic and Contemporary periods and French choral music.
Frequently broadcast on CBC (Radio-1, Radio-2, and Radio-Canada), the OBC has also recorded five compact discs. Its most recent, Cantate Domino, released for the 10th anniversary, includes music by Bach, Buxtehude, Monteverdi, Purcell, Saint-Saëns, Messiaen, Whitacre, and Nystedt. Jesu, meine Freude, recorded in 2008, includes music by Bach with Canadian soloists Daniel Taylor, Agnes Zsigovics, Benjamin Butterfield and Daniel Lichti. In 2005, Festival Baroque, and A Christmas Story were listed among the top Canadian recordings in 2005.

To Top
The Choir of St. Barnabas Anglican Church, Ottawa
The Choir of St. Barnabas Anglican Church sings from the rich treasury of liturgical choral music each week at the Solemn High Mass on Sunday mornings at 10:30 a.m., and at Solemn Evensong and Benediction at 7:00 p.m. on the third Sunday of the month from September to June. The choir maintains a large and varied repertoire that encompasses Gregorian Chant and Renaissance polyphony to 21st century works. This mixed choir is completely volunteer, but the church, through the auspices of the St. Barnabas Choral Foundation, offers choral scholarships to young singers. In 2010, Wesley Warren led the choir to a first-prize win in the Liturgical Choir category of the National Choral Competition, co-sponsored by the Association of Canadian Choral Communities (ACCC) and CBC/Radio Canada. The judges praised the choir for its 'exquisite phrasing and exceptional musical taste'. The choir has been broadcast on CBC/Radio Canada. They have recorded two commercial CDs: The Office of Tenebrae (2003), and Exsultate Deo (2012).
College Service:

Monday August 12, 2013
2:00pm
St. Barnabas A&M Anglican
(Kent at James)
---
© Copyright MMXIII RCCO Ottawa Centre
This page was last updated on: Friday, 16-Nov-2018 18:03:43 EST