RCCO Ottawa Centre
CRCO Section d'Ottawa




PO Box 2270 Station D
Ottawa ON K1P 5W4
Welcome to the Ottawa Centre of the
Royal Canadian College of Organists
Welcome to the Ottawa Centre RCCO website. Please use the menu above to browse our site.

Members! Advertise your events.
Something musical happening in your life? Members, send your events to:
publicity (at) rcco-ottawa (dot) ca
and we'll share them on
Facebook
!
NEWS BRIEFS
PRO ORGANO FUND RAISING CONCERT
Sunday March 22, 2020 3:00 pm
Featuring
Matthew Larkin
and
Rachel Laurin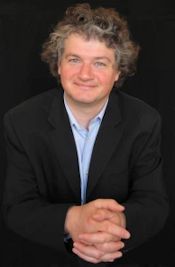 For the Love of Organ Music!
Do you love organ music? You don't have to be a regular church-goer to love the grand music of the "King of Instruments!" Do you rejoice in the sound of the organ, which can change - in a moment! - from the quietest possible pianissimo to the loudest fortissimo of any acoustic instrument? Are you moved by hearing the great organ music of the world, composed over hundreds of years and still being written today?
Do you want the Royal Canadian College of Organists, Ottawa Centre, to be able to continue to bring concert organists of national and international acclaim to Ottawa? The Pro Organo Recital Series has for over thirty years presented four different concert organists on four different organs each season to Ottawa audiences.
For many years, the City of Ottawa supported this activity by an Arts Grant, but this grant has been discontinued, and the Pro Organo Recital Series now needs substantial financial help in order to survive. Will you help us?
more »
« less
There are many ways in which you can help:
Become a subscriber to our Pro Organo Concset series next season and attend the remaining concerts this season
Attend this Benefit Concert on March 22.
Become a donor (donor levels are listed below)
Donation Levels:
Benefactor: $5,000 and over
Patron: $2,500 - $4,999
Sponsor: $1,000 - $2,499
Donor: $500 - $999
Supporter: $100 - $499
Contributor: $50 - $99

Please consider making a donation to the RCCO of appreciated stock; you will receive a tax receipt for the full value of your stock on the day of donation. Download the stock donation form here.
THANK YOU! - for loving and supporting Organ Music!
---
DONATION OF STOCKS
We are pleased to announce that the Ottawa Centre can now accept donations of appreciated stock. You will receive a charitable tax receipt for the full value of the stock on the day the donation is received, and you won't pay capital gains on the appreciated value. To donate stocks, please download this form. For further information, contact Frances Macdonnell.
---
EXAMINATION PREPARATION BURSARY
Are you thinking of doing one of the RCCO exams? The Ottawa Centre has decided to offer support for centre members who wish to pursue certification from the RCCO. The Examination Bursary of $200 is intended to be used by the examination candidate to pay for a small number of lessons from a senior organist familiar with the examination requirements and standards.
more »
« less
The lessons may be on the topics of the candidates choice (repertoire, practical tests, written tests or ear training) and the Centre can provide recommendations on appropriate teachers with experience of the standards of performance expected for successfully completing RCCO examinations.
To be awarded an Examination Bursary please contact in confidence the Membership Convenor: Donald (dot) Russell (at) rcco-ottawa (dot) ca for the Ottawa Centre. Applications are typically made in the fall. Payment will be made to the applicant after confirmation of registration for an examination has been received.
---
Follow us on our new FACEBOOK page
The Ottawa Centre has a Facebook page. You can follow us at
RCCO/CRCO-Ottawa
We invite you to 'like' our page and share it with your friends, church etc. Events, concerts, videos etc. will be posted for public consumption. For members who have an event coming up, we can advertise it on our page. Send your information to
Publicity
. Thanks to Josh Zentner-Barrett for creating and maintaining this page.
---
CENTRE HISTORY
Please note that this timeline can be found by selecting Centre Info | Web Archive pages | Ottawa Cente History Timeline on the menu above.
The Centre History kiosk made its debut at Orgelfest 2013. This is an interractive display which places significant events on a timeline. Bill Vineer supplied muich of the content and Rick St Germain put it all together. Click on the graphic below to access this display.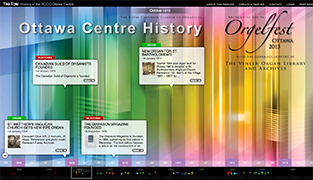 ---
For contact information, see our
Executive List
or press the button below.
---
©Copyright MMXX RCCO Ottawa Centre
RCCO-Ottawa Centre is a Registered Charity: 11912 6498 RR0001

This page has been validated by
w3.org
validation as XHTML 1.0 Transitional.
This page was last updated on: Tuesday, 21-Jan-2020 22:38:50 EST