RCCO Ottawa Centre
CRCO Section d'Ottawa
PO Box 2270 Station D
Ottawa ON K1P 5W4
Welcome to the Ottawa Centre of the
Royal Canadian College of Organists
Royal Canadian College of Organists - Ottawa

Members! Advertise your events.
Something musical happening in your life? Members, send your events to:
publicity (at) rcco-ottawa (dot) ca
and we'll share them on
Facebook
!
COVID-19 virus and the RCCO - Ottawa Centre
The Ottawa Centre takes the COVID-19 virus seriously and is closely monitoring the situation. We will adhere to the advice of Ottawa's Medical Officer. Watch these pages for event changes.
The Covid protection protocols will vary depending upon the venue. Covid requirements will be listed with each live event. Please check the event listing.
NEWS BRIEFS
PRO ORGANO
CONCERT CANCELLED
Due to unforeseen circumstances, we have had to postpone the concert by John Paul Farahat to the 2023-24 season.
---
STUDENT RECITAL
The Ottawa Centre Student Recital will be held virtually on Friday June 10 at 7:15pm. You can find details of the program on our events page.
---
ORGAN RECITAL: Xaver Varnus
Charity concert by Xaver Varnus to help the refugees of the war in Ukraine
by Hungarian Canadian Business Association and Embassy of Hungary to Canada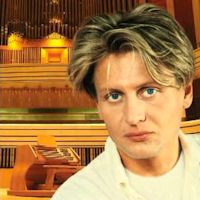 Mark Wednesday, June 1st at 7:00 pm on your calendar now for an organ recital at Notre Dame Basilica. The performer will be Hungarian/Canadian organist Xaver Varnus. This is a charity concert with proceeds going to help refugees from Ukraine. Tickets can be purchased at www.eventbrite.ca
Xaver currently lives in Brooklyn, Nova Scotia. He purchased the former Pilgrim United Church and then he bought a used organ and had it installed there!
He will perform music by Bach, Albinoni and Franck as well as some improvisations.
The recital is under the patronage of Rob Oliphant, the MP for Don Valley West in Toronto and also serves as the Parliamentary Secretary to the Minister of Foreign Affairs. The host of the recital is Dr. Maria Vass-Salazar, Hungary's Ambassador to Canada.
Do join us for what promises to be a very enjoyable music in support of the refugees of Ukraine. See you there!
---
CENTRE HISTORY
Please note that this timeline can be found by selecting Centre Info | Web Archive pages | Ottawa Cente History Timeline on the menu above.
The Centre History kiosk made its debut at Orgelfest 2013. This is an interractive display which places significant events on a timeline. Bill Vineer supplied muich of the content and Rick St Germain put it all together. Click on the graphic below to access this display.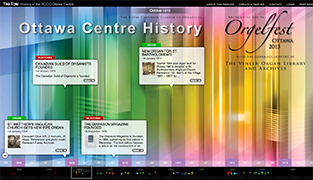 ---
For contact information, see our
Executive List
or press the button below.
---
©Copyright MMXXIII RCCO Ottawa Centre
RCCO-Ottawa Centre is a Registered Charity: 11912 6498 RR0001

This page has been validated by
w3.org
validation as XHTML 1.0 Transitional.
This page was last updated on: Monday, 16-May-2022 11:12:17 EDT