RCCO Ottawa Centre
CRCO Section d'Ottawa
PO Box 2270 Station D
Ottawa ON K1P 5W4
You are here:
Press Release
PRESS RELEASE
May 26, 2021
GODFREY HEWITT ANNUAL MEMORIAL SCHOLARSHIP COMPETITION, 2022
The annual Godfrey Hewitt Memorial Scholarship, increased in 2022 for the first time from $5,000 to $6,000 annually, has been awarded for 2022 by the Godfrey Hewitt Memorial Fund to
MARIA GAJRAJ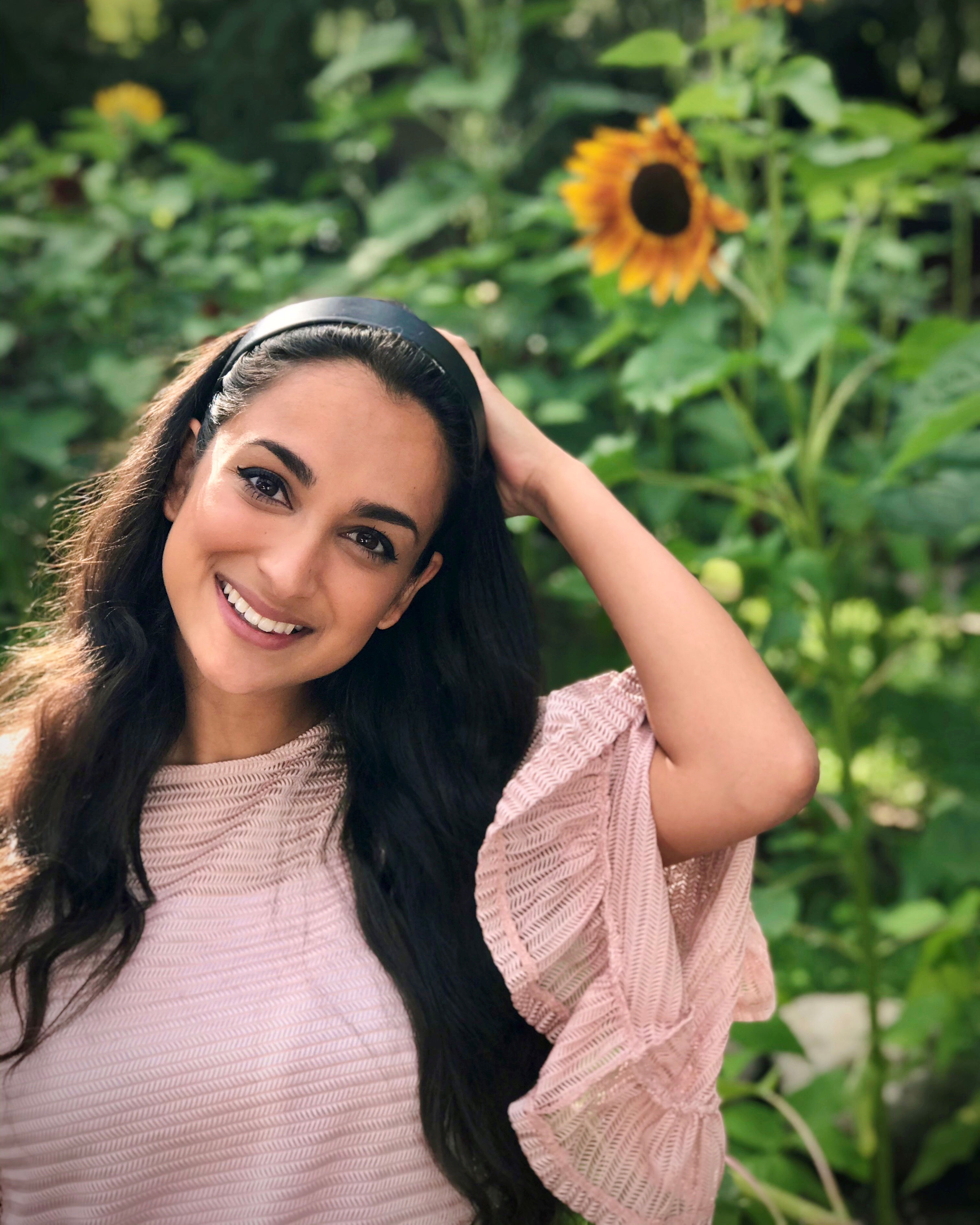 Maria Gajraj is a Montreal-based organist, and is pursuing her Doctorate at McGill University, in the studio of Dr. Isabelle Demers. Her research focuses on Caribbean organ repertoire in the 20th century. Maria received her Master's Degree in Organ Performance in 2020, after studying with Hans-Ola Ericsson. She has received scholarships from the Royal Canadian College of Organists, the Royal College of Organists, McGill University, and Carleton University, and was a semi-finalist in the 2021 RCCO National Organ-Playing Competition. Maria has played solo concerts in Ottawa, Montreal, Toronto, and Cornwall, and live-streamed organ recitals during the COVID pandemic. Maria has had a private piano teaching studio for the past seven years, and is currently the Music Director of St. Lawrence Anglican Church in Montreal. Maria is passionate about studying and programming works by composers from historically under-represented and marginalized groups, such as composers of colour and women composers. She strives to break stereotypes, and to make the organ more accessible to everyone. *
---
The Godfrey Hewitt Memorial Scholarship was established to honour the late Godfrey Hewitt, CD, DMus (Cantuar), FRCO, HonARSCM, and is administered by the RCCO Ottawa Centre. Awarded annually, the scholarship provides to an advanced organ student holding Canadian citizenship (or having permanent residency status in Canada) $6,000 towards further courses of study either at a university or with a particular organ teacher, within Canada or outside it. It is hoped that candidates will plan to use their skills in the future as organ teachers—not necessarily in an institution, and not necessarily as a primary source of income. Complete requirements and application details may be found at .
Godfrey Hewitt, CD, DMus. (Cantuar), FRCO, HonARSCM, died in 2002 at the age of ninety-three. For over seventy years a prominent figure in sacred music in Canada, Dr. Hewitt left a very significant legacy to Canadian music. Born in England in 1909, he came to Canada in 1931 after serving as Organist for the Archbishop of Canterbury at Lambeth Palace, London, in 1930. He became Organist and Master of the Choristers at Christ Church Cathedral, Ottawa, in 1931, and remained there for half a century, until his retirement in 1980. In 1973, Dr. Hewitt was awarded the Lambeth Doctorate of Music by the Archbishop of Canterbury; he was made a Member of the Order of Canada in 1976. He was famed as performer, teacher, composer, and organ designer. This scholarship was established after his death both to honour his memory and to increase the number of highly-trained professional Canadian organists, not only to serve as organists in universities, concert halls, and churches, but also to teach future generations of performers and church musicians.
Previous winners of this scholarship were Craig Humber (2005), Isabelle Demers (2006), Michael Unger (2007), Ryan Jackson (2008), Matthieu Latreille (2009), Shawn Potter (2010), Wendy Nieuwenhuis (2011), Stephen Boda (2012), Sarah Svendsen (2013), Julie Pinsonneault (2014), Rachel Mahon (2015), Shane Murphy (2016), David Simon and Nicholas Walters (both in 2018), Stefani Bedin (2019), Samuel Lee and Manuel Piazza (both in 2020), and Martin Jones (2021).
The next annual competition for the Godfrey Hewitt Memorial Scholarship in organ will close on April 30, 2023. Details may be found on the web site of the Royal Canadian College of Organists, Ottawa Centre: www.rcco-ottawa.ca
There is also a Godfrey Hewitt Prize of $5,000, awarded bi-annually as the Grand Prize at the National Organ-Playing Competition at the RCCO National Organ Festival; the next Prize will be awarded in July 2023 in Toronto.
Further details may be obtained from:
Frances Macdonnell
613-726-7984

E-Mail:
Frances Macdonnell
---
©Copyright MMXXII RCCO Ottawa Centre
RCCO-Ottawa Centre is a Registered Charity: 11912 6498 RR0001

This page has been validated by
w3.org
validation as XHTML 1.0 Transitional.
This page was last updated on: Sunday, 29-May-2022 14:07:35 EDT