RCCO Ottawa Centre
CRCO Section d'Ottawa




PO Box 2270 Station D
Ottawa ON K1P 5W4
PRO ORGANO OTTAWA
COVID-19 virus and the RCCO - Ottawa Centre
The Ottawa Centre takes the COVID-19 virus seriously and is closely monitoring the situation. We will adhere to the advice of Ottawa's Medical Officer. Watch these pages for event changes.
Please note that for any live concert or event, you must present proof of full vaccination with photo ID and be masked.
2021-2022 Season
The Finest Organists on the Finest Organs
Amours et délices de l'orgue
A series presented by the Royal Canadian College of Organists - Ottawa Centre
Une Présentation du Collège Royal Canadien des Organistes
We are planning live, in person concerts this season. We are not selling season tickets because of the uncertainty of the pandemic. Single tickets will be available at the door.
Individual Tickets at the door / Billets individuels à la porte : $25 Regular/régulier, $20 Seniors/âge d'or, $15 Students/étudiant
Pro Organo relies heavily on donations to pay for the artists and venues. Please consider donating to this wonderful organ series.
Pro Organo gratefully acknowledges the generous support of our donors.
---

To Top
Matthew Larkin

(Ottawa)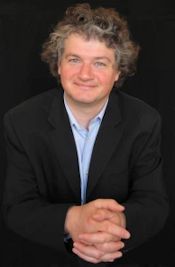 Matthew Larkin's concert of June 4, 2021 is available until August 31.
Music by: Bach, Dupré, Howells, LeClerc, Pumphrey, Titelouze
Played on the organ of Saint-François-d'Assise, Ottawa ON
Download organ Specifications (pdf)
Download the Program. / Télécharger le programme.
---

To Top
Craig Humber

(Austria)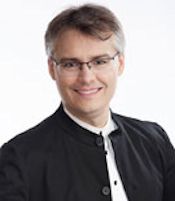 Monday November 8, 2021 7:30 pm
le lundi 8 novembre 2021 à 19h30
St. Andrew's Presbyterian Church
(82 Kent at Wellington)
Music by: Bach, Brahms and Reger
Download the Program. / Télécharger le programme.
Tickets will be available at the door.
Proof of vaccination with ID and masking are mandatory.
If it is not possible to have a live concert we will present the concert on-line.
Co-sponsored by: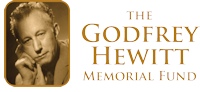 Craig Humber won the Godfrey Hewitt Scholarship in 2005.
Craig will also present a Masterclass on Saturday Nov 6.
---
Two more concerts are being planned for the spring. They will be announced once finalized.
---
Further information can be obtained from
---
PRO ORGANO ARCHIVES
Flyers from past seasons
---
©Copyright MMXXI RCCO Ottawa Centre
RCCO-Ottawa Centre is a Registered Charity: 11912 6498 RR0001

This page has been validated by
w3.org
validation as XHTML 1.0 Transitional.
This page was last updated on: Monday, 11-Oct-2021 19:53:25 EDT