RCCO Ottawa Centre
CRCO Section d'Ottawa




PO Box 2270 Station D
Ottawa ON K1P 5W4
You are here:
Centre Events
CENTRE EVENTS
2017-2018 SEASON
Events will be posted as soon as I receive the information.
---
---

To Top
ORGANIST-CLERGY DINNER
KS on the Keys
1029 Dazé St, Ottawa
(Near NW corner of Bank and Hunt Club - across from the South Keys Theatre)
Monday Oct 28, 2019
6:00 pm gathering
for 6:30 pm dinner
MENU:
TBD
Cost: $41:00 (incudes tip)
Registration:
Please register by October 29th by sending a cheque payable to RCCO, Ottawa Centre and mailing it to:
Guest speaker: Rev. Victoria Scott (St. Luke's Anglican Church)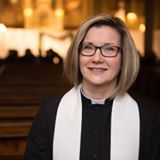 Please reserve the date now, and let your clergy know about it too! See you there!
---
ARCHIVED EVENTS OF PREVIOUS SEASONS
---
©Copyright MMXIX RCCO Ottawa Centre
RCCO-Ottawa Centre is a Registered Charity: 11912 6498 RR0001

This page has been validated by
w3.org
validation as XHTML 1.0 Transitional.
This page was last updated on: Thursday, 18-Jul-2019 10:01:17 EDT