RCCO Ottawa Centre
CRCO Section d'Ottawa




PO Box 2270 Station D
Ottawa ON K1P 5W4
You are here:
Centre Events
CENTRE EVENTS
2017-2018 SEASON
Events will be posted as soon as I receive the information.
Again this year there will be educational workshops organized by Frances Macdonnell (Education Committee). Dates for these workshops through the year will be planned when it is established how many members are interested in participating. To express interest or for further information, please e-mail Frances Macdonnell, or call 613-726-7984.
The main centre programme will also include a number of educational events. Workshops organized by the Education Committee are shown with a green title as above, and green bar down the side as in this text.
---
---

To Top
St. Bartholomew's Student Project Recital
Church of Saint Bartholomew (Anglican)
125 MacKay St, Ottawa
(Near Rideau Hall)
Sunday September 23, 2018
Time 3pm
Recital by Ben Mackey, Principal Organist and Director of Music at Hobart Cathedral.
St. Bartholomew's Anglican Church is sponsoring the Organ Scholar from Durham University, England, to visit Ottawa for ten days in September. Ben Mackey, B.Mus., M.Mus., ARCO, LCTL, has just finished his Master's degree at Durham and has been appointed Director of Music at Hobart Cathedral, Tasmania, effective October 2018. While in Ottawa, he will have organ lessons organized through the Ottawa Centre, RCCO with organists in Ottawa, Montréal, and Kingston, and then he will give a final recital at St. Bartholomew's Church on its new Létourneau organ on Sunday September 23 at 3 pm before his return to Australia.
---

To Top
Healey Willan Tribute Concert
Church of St Barnabas A&M
70 James St
at Kent Street
Friday Oct 12, 2018
Time 7:30 pm

---

To Top
ORGANIST-CLERGY DINNER
KS on the Keys
1029 Dazé St, Ottawa
(Near NW corner of Bank and Hunt Club - across from the South Keys Theatre)
Monday November 5, 2018
6:00 pm gathering
for 6:30 pm dinner
MENU:
Rolls
Salad
To be chosen at the restaurant, the main menu is a choice of:

Chicken parmigiana
Salmon with lemongrass
Chicken breast filled with asparagus and cream cheese
Vegetarian pasta Primavera
Beef Souvlaki
Dessert
Tea/ coffee
Cost: $40:00 (incudes tip)
Registration:
Please register by October 29th by sending a cheque payable to RCCO, Ottawa Centre and mailing it to:
Guest speaker: Dr. Giles Bryant

Please reserve the date now, and let your clergy know about it too! See you there!
---

To Top
VINYL ORGAN PUB NIGHT
Wellington Gastro Pub
1325 Wellington Ave
(between Parkdale and Island Park Drive)
Sometime in January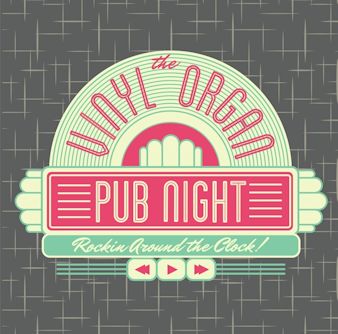 Join us at the Wellington Gastropub in Hintonberg for a listening party of significant organ performances on vinyl. Please bring any vinly organ recordings that you would like to share.
This is being co-presented by Tetra Speakers (a locally based but internationally respected speaker company) which will bring in its audiophile-quality equipment. There is a fee of $25 which covers appetizers and a beverage with proceeds going to the Parkdale Food Bank and our Kiwanis Music Festival Organ scholarships. You may also order a dinner if you wish.
---
ARCHIVED EVENTS OF PREVIOUS SEASONS
---
©Copyright MMXVI RCCO Ottawa Centre
RCCO-Ottawa Centre is a Registered Charity: 11912 6498 RR0001

This page has been validated by
w3.org
validation as XHTML 1.0 Transitional.
This page was last updated on: Saturday, 15-Sep-2018 23:24:35 EDT