RCCO Ottawa Centre
CRCO Section d'Ottawa




PO Box 2270 Station D
Ottawa ON K1P 5W4
You are here:
Scholarships
SCHOLARSHIPS
A number of scholarships are made available to young organists as well as more advanced organists. You can read a description of each scholarship below. To make a donation to any of our scholarships or another centre fund, use the donate button on the right to take you to our donation page.
---

To Top
The GODFREY HEWITT Memorial Fund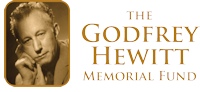 The Godfrey Hewitt Memorial Fund provides:
An annual major organ scholarship, the Godfrey Hewitt Memorial Scholarship ($5,000), each year to an advanced Canadian organists.
The Godfrey Hewitt Prize which is first place prize of the National Organ Playing Competition. The value of this first prize is $5,000.
Sponsorship each year of the Student Academy which is presented at the RCCO National Convention for amateur organ students aged 16 - 25.
An annual Godfrey Hewitt Memorial Recital at the RCCO National Convention.
The fund is grateful to the many donors who support this fund each year. More information about the fund and a donation form can be obtained below:
Memorial Fund General Information
Memorial Fund Donation form
The GODFREY HEWITT Memorial Scholarship
This is an annual scholarship of $5,000 awarded by application to an advanced organ student.
Information
Requirements
Application Form
Past Recipients
Application deadline is April 30.
The GODFREY HEWITT Memorial Prize
The Godfrey Hewitt Memorial Fund also provides the first prize ($5,000) in the National Organ Playing Competition.
General information
Competition Rules
Application Form
Past Recipients
---

To Top
MUSIC FESTIVAL ORGAN SCHOLARSHIP
The Centre provides $500 for organ scholarships through the annual Kiwanis Festival of Music and Dance. These scholarships are awarded by the organ adjudicator.
The Kiwanis club also offers $600 in memory of one of our former members, Arnt Loa, making a total of $1100 in scholarship money available to the competitors.
Visit The Music Festival Website for registration information.
---

To Top
FREE LESSONS FOR BEGINNING ORGAN STUDENT
Each spring (May-June) we audition promising young pianists and beginning organ students who are interested in pursuing organ studies. We offer a number of these scholarships (one which is sponsored by National Office) each year which gives each student 10 hours of free organ lessons. Applicants must be 25 years of age or younger and at the grade 7/8 RCM level. Interested students should fill out this application or write:
RCCO Ottawa Centre
Student affairs
Box 2270 Station D
Ottawa K1P 5W4
The application deadline is March 31.
Download application
Please print and distribute the posters in English and French to help advertise this opportunity.
---

To Top
ANTHONY KING/ DOUGLAS GIBSON SCHOLARSHIP
and
E.A. CURETON SCHOLARSHIP
These scholarships, are worth up to $500 and $300 respectively and are awarded each year to members of the Ottawa Centre who are planning a summer course, conference or other professional development activity. Application should be made to the Centre President: president (at) rcco-ottawa (dot) ca before April 30. Please include a brief outline of your education, experience and details of the proposed professional development activity.
President
RCCO Ottawa Centre
Box 2270 Station D
Ottawa K1P 5W4
Application Deadline is April 30.
---

To Top
Organ Academy Bursary
STUDENT ACADEMY BURSARY
The Centre will provide up to four bursaries in the amount of $250 each to allow teenaged organ students from Ottawa, recommended by teachers who are members of the Ottawa Centre, to attend the Student Academy which is being offered at the RCCO National Convention. The money is to be provided from the Centre's Development Fund, which is used for educational purposes.
To apply for this bursary, please complete this application and mail it to the address on the application. For further information please contact Frances Macdonnell.
Application deadline is March 31.
---

To Top
STUDENT MEMBERSHIP GRANT
The RCCO Ottawa Centre is pleased to offer a complimentary student membership for any organ student meeting the following criteria:
The organ student is under 22 years in age OR is attending full-time at a post-secondary institution and is under 27 years of age
The organ student or his/her teacher advises the Centre Executive of the student's interest in becoming a member of the RCCO
The organ student meets the National RCCO criteria for Student Membership
The organ student may apply for the grant each year that he/she meets the above criteria
Renewals are subject to the availability of funds
To qualify for the membership grant, the organ student should submit the Student Grant Membership Application form to the Centre Executive at the address below. The student will be advised of the membership being granted.
Please submit the form by mail to:

RCCO Ottawa Centre
Box 2270 Station 
Ottawa K1P 5W4 ON

If you have any questions, contact the Membership Convenor: Donald (dot) Marjerrison (at) sympatico (dot) ca
---

To Top
STUDENT ORGAN LESSONS BURSARY
A bursary of up to $500 will be made available from the Development Fund each year for a student who demonstrates financial need to pay for organ lessons. To apply, please contact the Student Concerns coordinator before April 30.
---

To Top
NATIONAL OFFICE SCHOLARSHIPS
A number of
Scholarships are also available through National Office
.
---
©Copyright MMXVI RCCO Ottawa Centre
RCCO-Ottawa Centre is a Registered Charity: 11912 6498 RR0001

This page has been validated by
w3.org
validation as XHTML 1.0 Transitional.
This page was last updated on: Saturday, 15-Sep-2018 23:25:07 EDT