RCCO Ottawa Centre
CRCO Section d'Ottawa
PO Box 2270 Station D
Ottawa ON K1P 5W4
You are here:
Past Winners
GODFREY HEWITT PRIZE WINNERS (Bi-annual)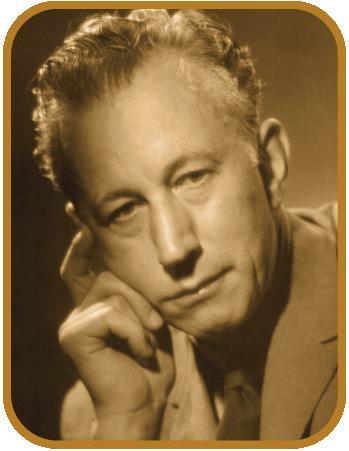 The following is a list of past winners of the Godfrey Hewitt Prize, awarded bi-annually at the National Organ Playing Competition held at the RCCO National Convention. Starting in 2011, the Godfrey Hewitt Scholarship fund has provided the $5,000 first prize for the National Organ Playing Competition.
---

To Top
2023 Martin Jones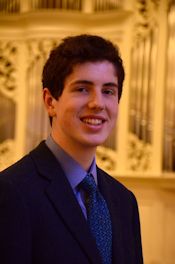 Martin Jones is in his second year of study with Professor Martin Schmeding for a Master's degree in organ performance at the Hochschüle für Musik und Theater "Felix Mendelssohn Bartholdy" in Leipzig, Germany. In 2021 he was the winner of both the Godfrey Hewitt Memorial Scholarship and the Sir Ernest MacMillan Memorial Foundation Prize. Martin won the 2018 AGO Southwest Regional Competition for Young Organists; he also won third prize and the audience and hymn prizes in the High School Division of the 2016 Albert Schweitzer Organ Competition. He has played in masterclasses with many notable performers including Alan Morrison, Nathan Laube, Paul Jacobs, Daniel Roth, David Higgs, Pieter Dirksen, and Jürgen Esst. Martin holds a Bachelor of Organ from Rice University in Houston, Texas where he studied with Ken Cowan. He is a graduate of the Interlochen Arts Academy, where he studied with Thomas Bara, and is a former American Boychoir chorister.
---

To Top
2021 Manuel Piazza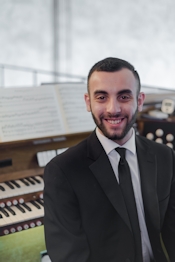 Manuel Giovanni Piazza is a graduate organ student at the Yale Institute of Sacred Music in New Haven, Connecticut, where he studies with Martin Jean and serves as junior organ scholar at Trinity Church on the Green. He grew up in Toronto, Canada, where he attended St. Michael's Choir School and the University of Toronto, graduating with a BMus in Organ Performance and studying with John Tuttle. While in Toronto, he served as a choir director and organist at Our Lady of Sorrows Roman Catholic Church, organ scholar at Trinity College (University of Toronto), organ scholar at St. James' Anglican Cathedral, and one of the five organists of St. Michael's Cathedral Basilica. From September 2019 to July 2020, he was organ scholar at Truro Cathedral in Cornwall (UK). Manuel won the Godfrey Hewitt Memorial Scholarship in 2020.
---

To Top
2019 David Simon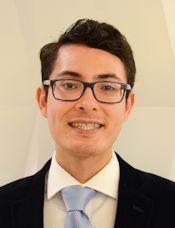 In May 2019, David Simon was appointed the Organist of the Anglican Cathedral of St. James in Toronto, Canada. David began his career as a professional organist at the age of twelve by accompanying the nationally-televised Daily Mass at St. Michael's Cathedral Basilica in Toronto. In addition to his duties at St. James Cathedral, David continues to accompany services at the Cathedral Basilica, where he began his musical formation as a chorister. David completed his Doctorate of Musical Arts at Yale University in 2019, where he studied with Thomas Murray. He is a Fellow of the Royal Canadian College of Organists, winning the Healey Willan Prize for the highest marks in Canada, and is also an Associate of the Royal Conservatory of Music. An active recitalist and accompanist, he has performed across North America and in Europe, the United Kingdom, and Russia, and has given premieres with the Toronto and New Haven Symphony Orchestras. He won the Godfrey Hewitt Memorial Scholarship in 2018.
---

To Top
2017 Jason Biel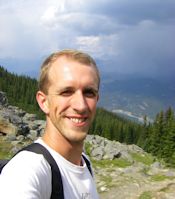 Jason Biel was born and raised on the family farm east of Lacombe, Alberta, where he first learned the piano. He was introduced to organ by Dr. Wendy Markosky at the Canadian University College, Alberta, where he earned an undergraduate degree in organ performance. He studied for a year with Dr. Marnie Giesbrecht through The King's University in Edmonton, during which he assisted Jeremy Spurgeon as organ scholar at All Saints' Anglican Cathedral. In September 2015 he started graduate studies with Hans-Ola Ericsson at McGill University in Montreal, and since November 2015 has also been organist at the parish of L'église du Très-Saint-Nom-de-Jésus. In May 2017 he obtained his Master's degree and will continue at McGill for one more year in the Graduate Diploma Performance programme; he is currently exploring options for further studies.
---

To Top
2015 Stephen Boda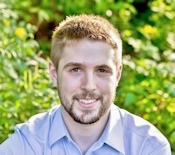 Stephen Boda holds a M.Mus. degree from Yale University and a diploma from the Yale Institute of Sacred Music, where he studied organ performance with Thomas Murray and improvisation with Jeffrey Brillhart. Originally from Ontario, Stephen graduated in 2011 with a B.Mus. degree from the University of Toronto where he studied organ with John Tuttle. Stephen recently finished his studies in organ performance at McGill University with Hans-Ola Ericsson. He is also a skilled pianist, having studied privately with Valerie Tryon. Winner of the 2014 Osborne Organ Competition at the Summer Institute of Church Music, Stephen has received a number of awards, including the Godfrey Hewitt Memorial Scholarship through the RCCO, the Robert Baker Scholarship through Yale University, the Schulich Scholarship through McGill University and the Arthur Redsell Scholarship through the University of Toronto.Stephen is currently the Principal Organist at Timothy Eaton Memorial Church in Toronto, Ontario. He held previous organist positions in Toronto at Grace Church on-the-Hill and St. Paul's Bloor Street, St. John the Evangelist in Hamilton, Ontario, and Noroton Presbyterian Church in Darien, Connecticut. He is active as a recitalist and performer an Canada and the United States. Stephen won the Godfrey Hewitt Memorial Scholarship in 2012.
---

To Top
2013 Shawn Potter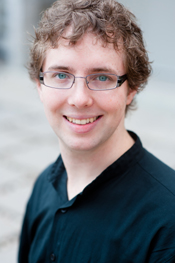 Shawn Potter holds a master's degree in organ performance from McGill University's Schulich School of Music, where he studied organ with Hans-Ola Ericsson and John Grew, and harpsichord and continuo with Hank Knox. Originally from Nova Scotia, Shawn graduated in 2010 with a bachelor's degree in music from Mount Allison University, where he held a Canadian Merit National Scholarship as well as a Mount Allison Bell Scholarship. He has held numerous grants and fellowships including a Social Sciences and Humanities Research Council (SSHRC) grant, allowing him to pursue a wide variety of interests, ranging from 17th century North German music to the organ works of Olivier Messiaen. Shawn has held organ scholar positions in Montreal at both Christ Church Cathedral and the church of St John the Evangelist, and is currently the Director of Music at First Baptist Church, Ottawa. Shawn wond the Godfrey Hewitt Memorial Scholarship in 2010.
---

To Top
2011 Aaron JAMES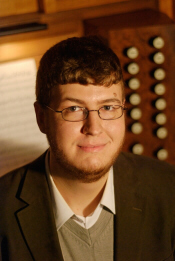 Aaron James has just completed the M.Mus. degree at the Eastman School of Music, where he studied with Hans Davidsson, and is about to begin his DMA (organ performance) concurrently with his PhD (musicology) at the same school. His undergraduate studies were with Paul Merritt at the University of Western Ontario, where he was awarded the Faculty of Music Gold Medal. His recent honours include first prizes in the Stanley Osborne and Howard Fairclough Organ Competitions, both in 2010. Aaron has written on musical topics for both scholarly and journalistic publications,with a particular focus on contemporary music. He is presently Organist at Holy Cross Anglican Church in Webster, New York, and holds the Associate Diploma of the Royal Canadian College of Organists.
---

To Top
2009 Matthew COONS (2nd prize)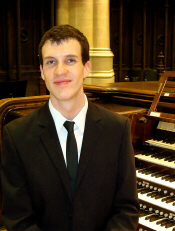 The winner of the Godfrey Hewitt Memorial Prize for Performance ($2,000) in 2009 is Matthew Coons. Also winner of the 2008 Toronto Centre Competition for Young Organists, Matthew Coons has completed his third year in organ performance at the University of Toronto where he studies with Dr. Patricia Wright. He was one of four finalists in the International Improvisation Competition at the RCCO 2008 Convention in Kitchener, and was also a prize-winner at the bi-annual Osborne Organ Competition in Whitby, Ontario. He is an Associate of the Royal Canadian College of Organists, and has been the Organ Scholar at Metropolitan United Church, Toronto, since 2006.
---
©Copyright MMXXIII RCCO Ottawa Centre
RCCO-Ottawa Centre is a Registered Charity: 11912 6498 RR0001

This page has been validated by
w3.org
validation as XHTML 1.0 Transitional.
This page was last updated on: Monday, 17-Jul-2023 21:01:05 EDT